I'm Jonathan. I'm a long-time Mebane resident, a husband, father of four, and now a grandfather of one.
Mebane has grown and changed quite a bit during my years here, but has still kept its charms. I love this city, and want to see it thrive!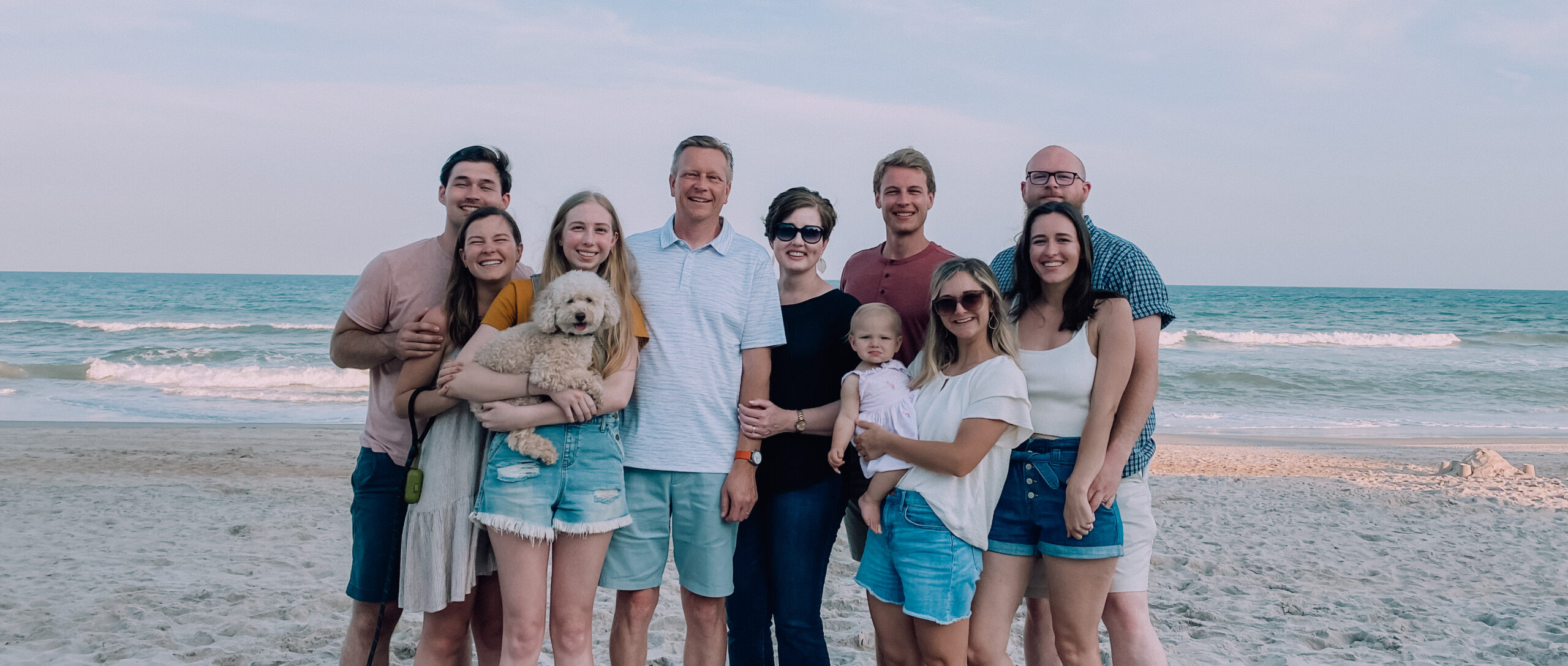 My family in the summer of 2021
I am a follower of Jesus, an engineer, a businessman, and the manager of a worldwide hi-tech team. I love to serve and mentor—both in my family, church, work, and community. Through business and personal travel, especially in Asia and the Middle East, I have had the privilege of learning about many cultures, languages, and ways of life.
I am detail-oriented and thrive when helping people and organizations work more smoothly and efficiently. My experience working on boards, chairing committees, and managing budgets for large organizations is beneficial as I serve the city of Mebane.